Hello! And welcome to another Whats on your Table?. Totay I get to show off a few things that I am working on, whats on the hobby table is a chance for me to show off the things that I am painting, building or what not, you can always check out the youtube channel
HERE
(for tacticas and batreps) and the Facebook page
HERE
for more constant updates and posts (or the Instagram feed
HERE
, for pictures, or @skari2 on twitter, for random stuff) So! Plugs aside, lets get to the meaty bits:
Eldar Corsairs (rules can be found in Imperial Armour Vol 11: Mymera) These are some corsairs that I have been working on. They will be an allied force for my Eldar or Dark Eldar, they are not the most competitive choice, but they look cool and I cant wait to try them out.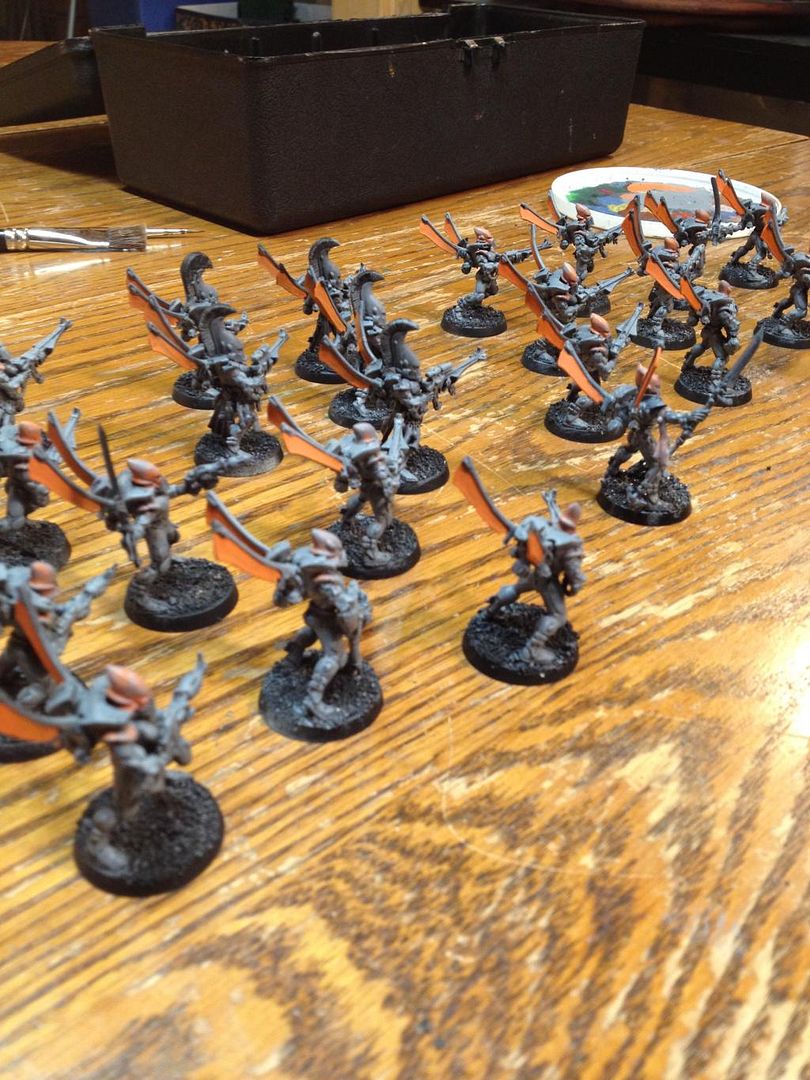 And then I have started to look at my Black Templars once more. I actually pulled them out of the box and made a 1500pt army list! I am excited to play with them and just work on them on the side while I get my Dark Eldar all finished up for the 10kin10.
And then some Bikers as well that I need to do some work on and make them mesh into my army. This is part of the fun!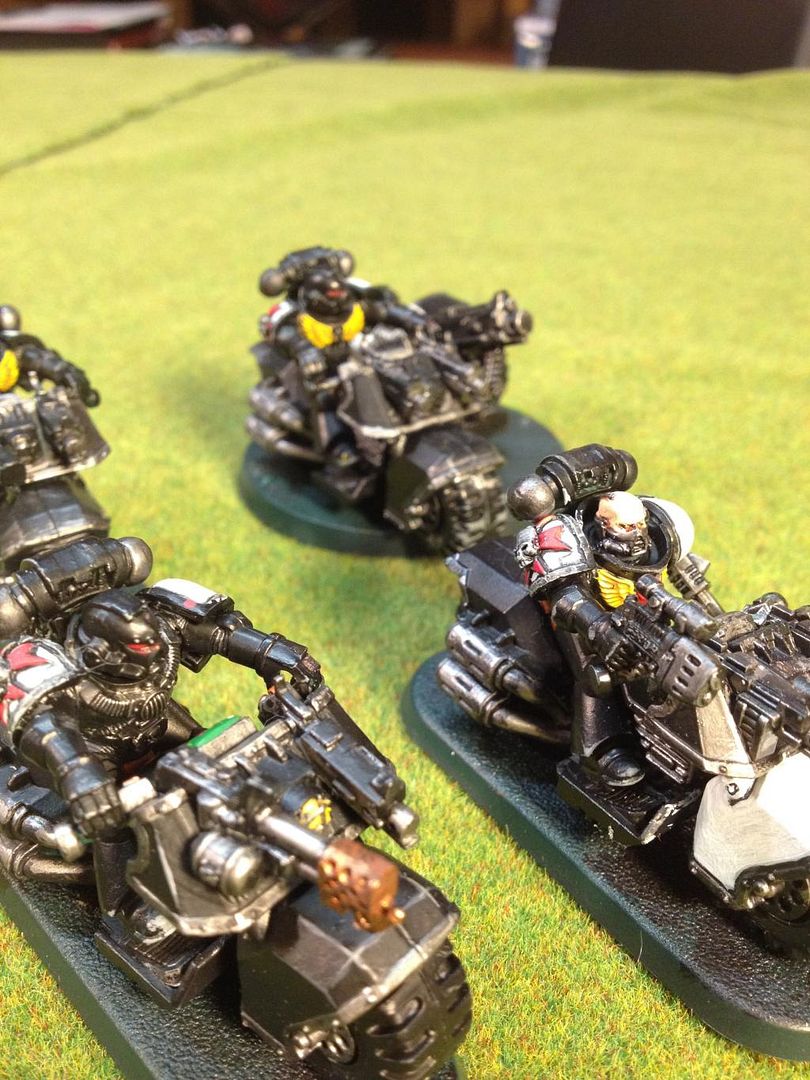 Ok. So, this is what is on my Hobby Table this Holiday! What is on -your- hobby table? I would love to see it, share it in the comments or send me a pic skaredcast@gmail.com.
Cheers!
Skari - out.