It is Sunday. Time for me to discuss a few things that have mattered to me this week in gaming. A few things that I have on my mind as well as plans and what not.
The First Thing on my mind has been a plan for the Youtube Channel. (you can visit it
HERE
). I have been doing Battle Reports, Tacticas, Hobby and Collecting videos as well as other things. But! Sadly I can only do like one video a week, maybe two... So, I have to make sure that the videos that I release are worth the time.
In the works I have the first ever BFG (Battle Fleet Gothic) battle report that will feature my Dark Eldar fleet vs Evan and his Space Marines. It was a fun game and the format is a bit different than the regular 40k batreps that I have released.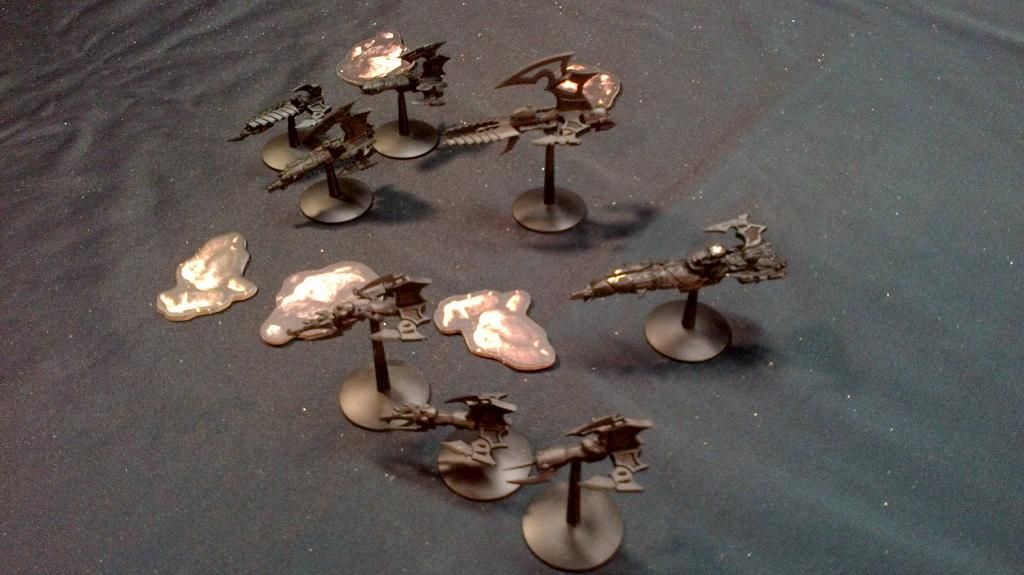 The Dark Eldar in space have been fun to explore. They dont have the survivability of some of the other races... but they do pack a punch when it comes to doing some damage when they get the alpha strike. So far, having a blast.
The Second Thing on my mind are the new Necrons! So far I am loving the new rumours and what it seems that the army will be able to do. Streamlining the army and making it more in line with the other codexes and armies that have been released recently. So! There are a few dedicated necron players in my area so we shall see how they are affected by it.
Image from Beasts of War:
Time will tell.
Well, I have spoken. Thanks for reading. If you have any questions, feel free to send me a msg or comment or email skaredcast@gmail.com ! I love your feedback. I am trying to make two posts a week on the blog to make it worth following at least. The new year has been fun with the transition from the old podcast page to this...
Well, cheers!
Skari - out.